Taking the Syntax out of Distributed Systems Programming
Start learning LFE, sharpen your pattern-matching skills, or create your next highly concurrent, fault-tolerant system with LFE/OTP.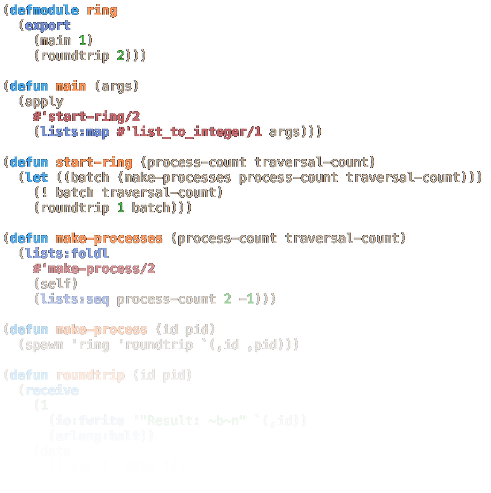 New to LFE? Get started here with LFE using our intro guides -- you're just a git clone or docker run away!
The LFE core reference materials is the right place to go when looking for the exact usage information you need.
Want to talk with poeple who know and use LFE? Got a Question? Want to share the love? Come hang out with us!